The Things that Make the Internet the Best Place to Look for Engineering and Customer Service Jobs
By EmploymentCrossing | Dated: 12-21-2012
As of July 2012, 12.8 million in the American workforce were reportedly unemployed. By August, the Labor Department announced that job openings dropped by 32,000, making only three million jobs available for these job-seekers. With the ranks of the unemployed rising as competition gets fiercer, it helps that the search process for the jobs themselves become easier with the help of online searches for customer service jobs. Here are some reasons people utilize online searches more than any other method of job search.

Convenience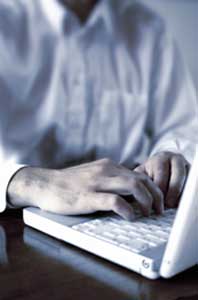 Most career websites like EmploymentCrossing.com are designed to make finding employment easier for job seekers. Postings are classified according to industry, position, and location. Some sites even have systems that recommend a string of job postings similar to your previous search, or view the opportunities that match your credentials.

One-stop job search venue

More than providing you with job opportunities, career sites also offer services that job seekers may need, such as tips on writing your resume, or acing interviews. They also feature online learning tools to assist you in navigating the site, as well as getting you to increase your application proficiency. For new graduates, they offer career planning tips, as well as tests to help determine the jobs best suited to their interests and qualifications.

Faster

You can cover more ground by searching for customer service and engineering jobs online. Applying online is achieved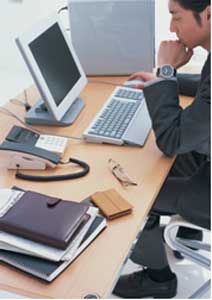 in a matter of clicks. You can send employers your resume and cover letter, including all correspondences online. In some of these online services, there is no need for scanning messages in your email inbox or listening to messages in your voicemail. You simply log into your account with the site and check for subsequent feedback.

More opportunities for less cost

In the process of looking for jobs, you might have been to one or several job fairs. Logging on to a job search site is almost like going to a job fair with its wide offering of job opportunities, but without putting yourself out with fuel or fare expenses. By uploading your resume, you allow these career sites to be your partner in introducing you to a world where near and far companies are on the lookout for someone with your experience or potential.

 

This article is sponsored by EmploymentCrossing.

The post The Things that Make the Internet the Best Place to Look for Engineering and Customer Service Jobs appeared first on EmploymentSpectator.


Career Connect
(From our other career blogs):
Employment News
(
Sponsored by EmploymentSpectator
)
Job Search Advice from the CEO of ChefCrossing
(
Sponsored by aharrisonbarnes.com
)
Layoff News
(
Sponsored by LayOffWatch
)



The Job Search Program that Guarantees Success.


Our career counselor creates a tailor-made job search strategy for you and walks you through every step of the process.
Create your unique brand for just $2,495!
| | |
| --- | --- |
| | 600+ prestigious recruiters across America ranked |
| | 60+ industries and professions scrutinized |
| | Comprehensive updated candid report |
total jobs
on EmploymentCrossing
3,257,160
new jobs this week
on EmploymentCrossing
814,002
job type count
on ChefCrossing
(2,950)
(1,388)
(1,137)
(905)
(405)
(386)
(291)
get your risk FREE trial
Sign Up now
*Email:

Only ChefCrossing consolidates every job it can find in the chef domain and puts all of the job listings it locates in one place.



We have more

Chef

jobs than any other

Chef

job board.
We list

Chef

jobs you will not find elsewhere that are hidden in small regional publications and employer websites.

We collect jobs from more than 25,042 websites and post them on our site.

Employers can post jobs for free at ChefCrossing.

We are private, and therefore far fewer people are applying for the jobs on our site than are applying for those on public job boards.



today's featured job
Line Cook - Restaurant - Rancho Palos Verdes
United States-CA-Rancho Palos Verdes

Belmont Village of Rancho Palos Verdes Belmont Village is a developer and operator of premiere Senior Living residences nationwide. Line Cook - Res...


job search tip
Job Search myth: Good things come to those who wait. Probably not. Good things come to those who initiate. Don't sit around and expect a job to come to you. Make it happen- now!